New cycle lanes are being installed throughout the city, many of which will run between the sidewalk and road.  As such, transit passengers will be required to board and exit London Transit buses in the cycle lane.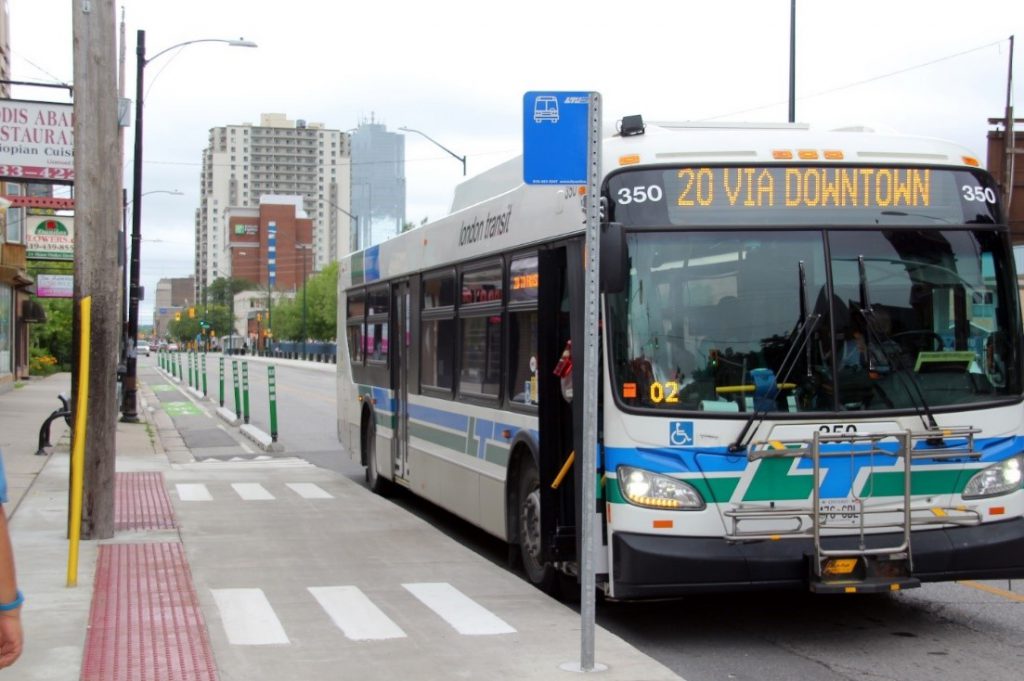 Cyclists are required to stop for pedestrians and should wait until the bus, servicing a bus stop, signals that it is leaving the stop before proceeding.  
As this design is new to London, transit riders are encouraged, as a precaution, to ensure the way is clear before crossing cycle lanes and do so at the time of boarding and prior to exiting.  In addition, until it approaches, be sure to wait for the bus on the sidewalk and not in the cycle lane.
Find out more about the city's core cycling projects.