Current Routing

Approved Routing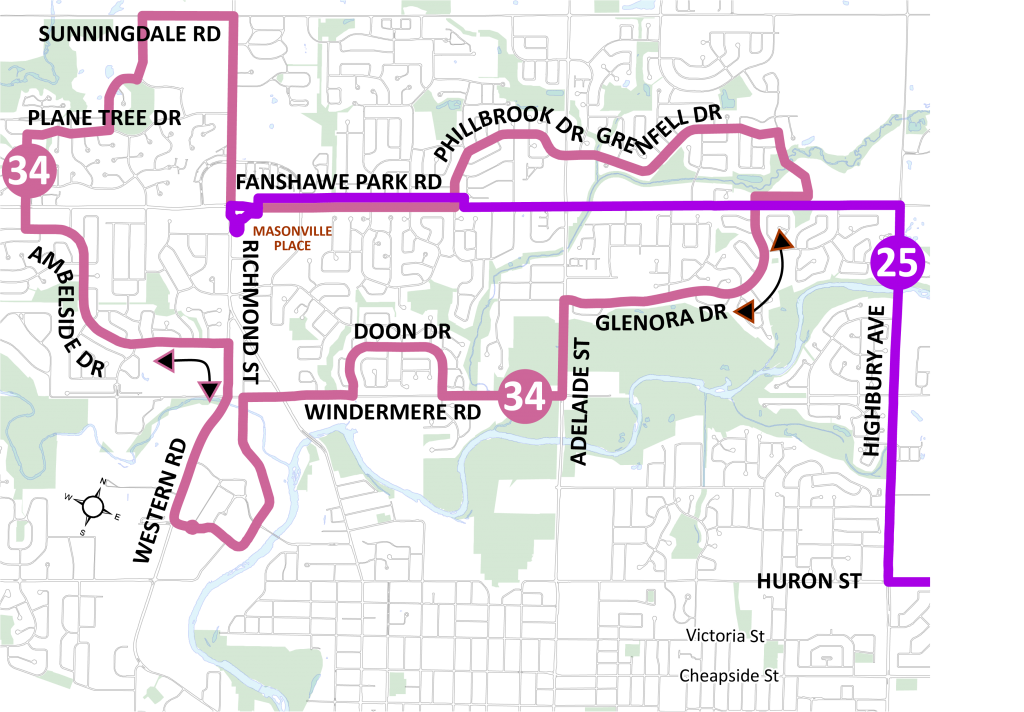 Route 25 will stay on Fanshawe Park Road between Phillbrook and Trossacks.
Route 25 will have frequency improvements on weekdays from 2-5pm from 30 minutes to 20 minutes and on Sundays from 3-7pm from 60 minutes to 27 minutes.  Service reliability has also been an issue on the Route, which would be addressed through the routing modification.
Route 34 will be modified to provide neighbourhood service to Doon, Grenfell and Northridge (previously provided by Routes 25, 32 and 40). There will be two-way service to both Masonville Mall and Western University. 
To provide service to the Plane Tree area, Route 34 will be extended north to Sunningdale. The Route 34 extension would provide one-bus service to Masonville Place and Western University.