Transit systems across the province have launched a new campaign to raise awareness of transit accessibility features as well as encourage customers to consider the needs of others. Each of the selected topics were identified as areas requiring additional communication during the review of the AODA Transportation Standards for public transit.
Find below a summary of the messaging to be shared with London Transit riders.
For additional information on Accessibility Programs on London Transit, visit our Accessibility Page.
Accessible Seating and Mobility Aid Spaces on Conventional Transit
The following reminds those who can to please give up their seat for someone who may need it more and to remember that not all disabilities are visible.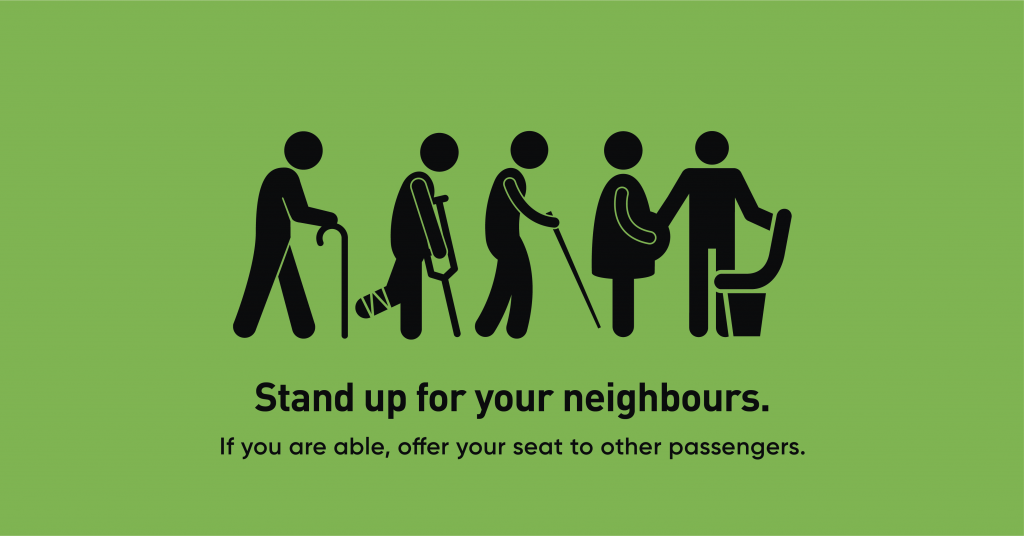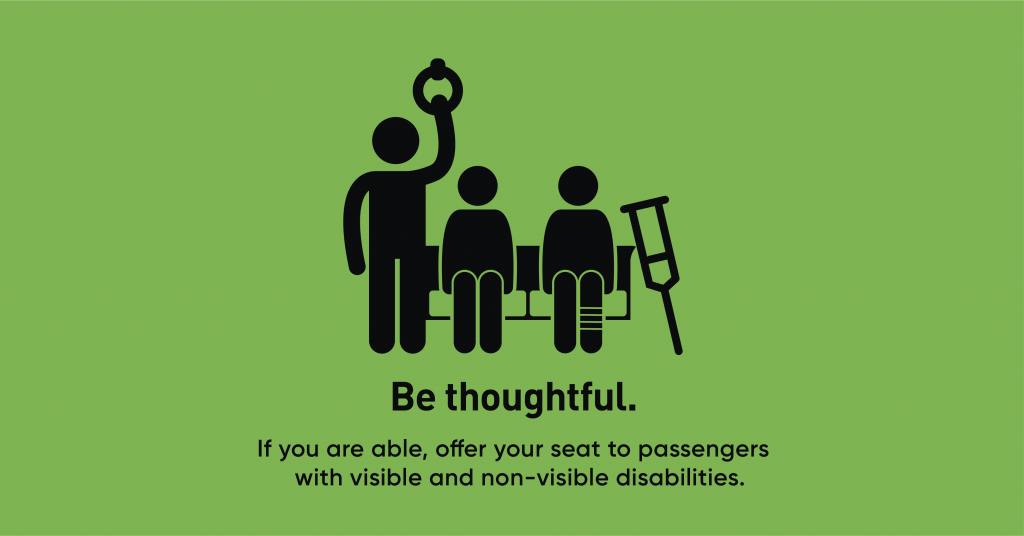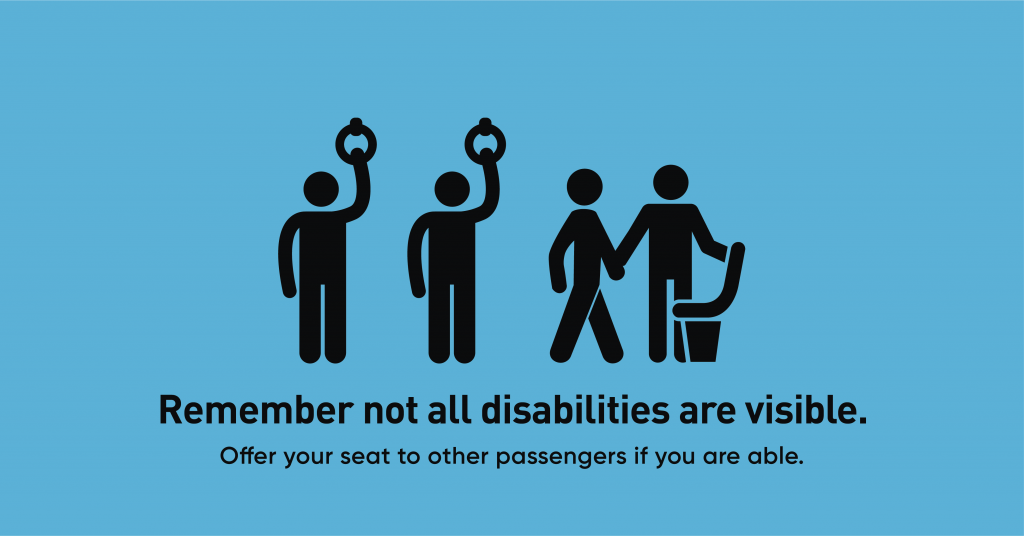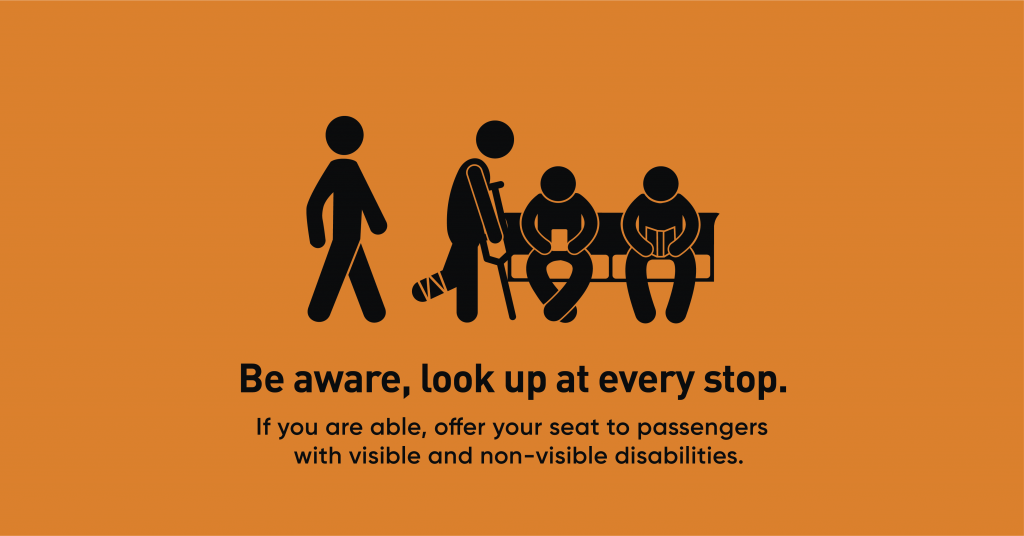 Service and Comfort Animals are Welcome
Service and comfort animals are welcome on London Transit.  If not readily identifiable as such, the passenger will be required to show documentation from a health professional confirming that the person requires the animal for reasons relating to a disability.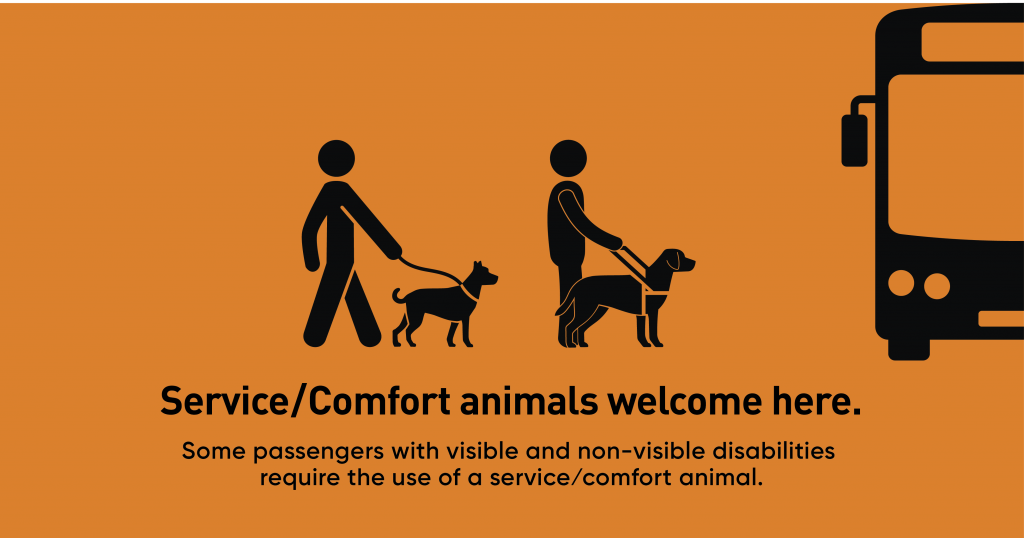 Find out more about London Transit's Service Animal policy.